The victim tells us about her path:
The descent
Fatigued by family and professional pressures (burnout), she turned to a hypnotist (sophrologist) for relief and strength. At first when she saw him, she said to herself: "Oh, he looks like a devil", but this one as guessing her impressions, told her:
Rent, don't be afraid, … I would have liked to have been a minister.
It was only when this one touched her, that she could be put under hypnosis. One thing leading to another, she practiced for several years, the following " alternative medicine ":
sophrology
astrology
homeopathy
dowsing healer
telepathy,
…
reading the book Maguy Lebrun: Physicians of Heaven and Earth
The highlight: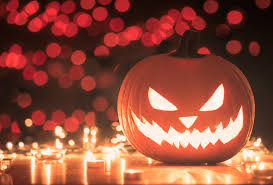 It was on the 31/10 during the night of Halloween, from midnight she began to hear voices, for a week, day and night not knowing the demonic origin of these voices. She no longer knew how to distinguish these deceptions from reality.
She broke down … after a suicide attempt, in a mystical delirium, she voluntarily went in a psychiatric hospital. She was told 3 months of psychiatric care would be necessary.
The miracle
Of Protestant background, but not practicing, (and not being a true believer) she then remembered the Jesus she had heard about as a child, and turned to Him. In three days she was released from psychiatry. Then began the arduous road to recovery. There were small relapses that brought to light hidden things, unburned books, etc. …. Her Christian family supported her and nourished her spiritually intensely.
Confessing all deeds, and books was necessary to come to freedom.
Your word is a lamp unto my feet, And a light unto my path. (Psalm 119:105)
Her Christian conversion was not understood by all.
Now
In Christ, she testifies against occultism, … divination, magic. When sin is at the door, like unforgivness, the old demonic voices are prompt to come back, but clothed in apparent light. Possessed persons made free, must always take care there spiritual life.

Listen to the one who tells you:
John 3:16; John 14:6;
Job 42:2; Galatians 6:7
Feb 18:9-14; Deu 18:15-22
---
Vigi-sect note
"Descents" into the esoteric and irrational through "alternative medicine" such as this are many, and always end very badly. Few people are willing to be warned.
We generally recommend the Christian booklet "Esotericism and Spirituality" (https://shop.campuspourchrist.ch/) written by specialists and victims, for all those who are attracted to these "alternative medicines", and who still have the openness of mind to consider not only the "front" of them, but also the "back store" before making their choice, … and before it is too late.
This document is cautionary and thought-provoking, but not always offensive enough. We regret that this latest 2020 edition could have taken a clearer stand in its conclusions, and avoided ambiguity in some of the testimony with occult practices of Roman Catholicism. The previous edition was – rightly – much more trenchant in its judgment and condemnation of esoteric and occult practices.